Senior leaders from Wales' colleges and universities have this week travelled to Stuttgart to strengthen educational and industry links between Wales and the state of Baden-Württemberg in Germany.
The Global Wales delegation, partially funded by, and organised in partnership with ColegauCymru, sought to learn about the automotive manufacturing industry in Baden-Württemberg as part of a four-day visit.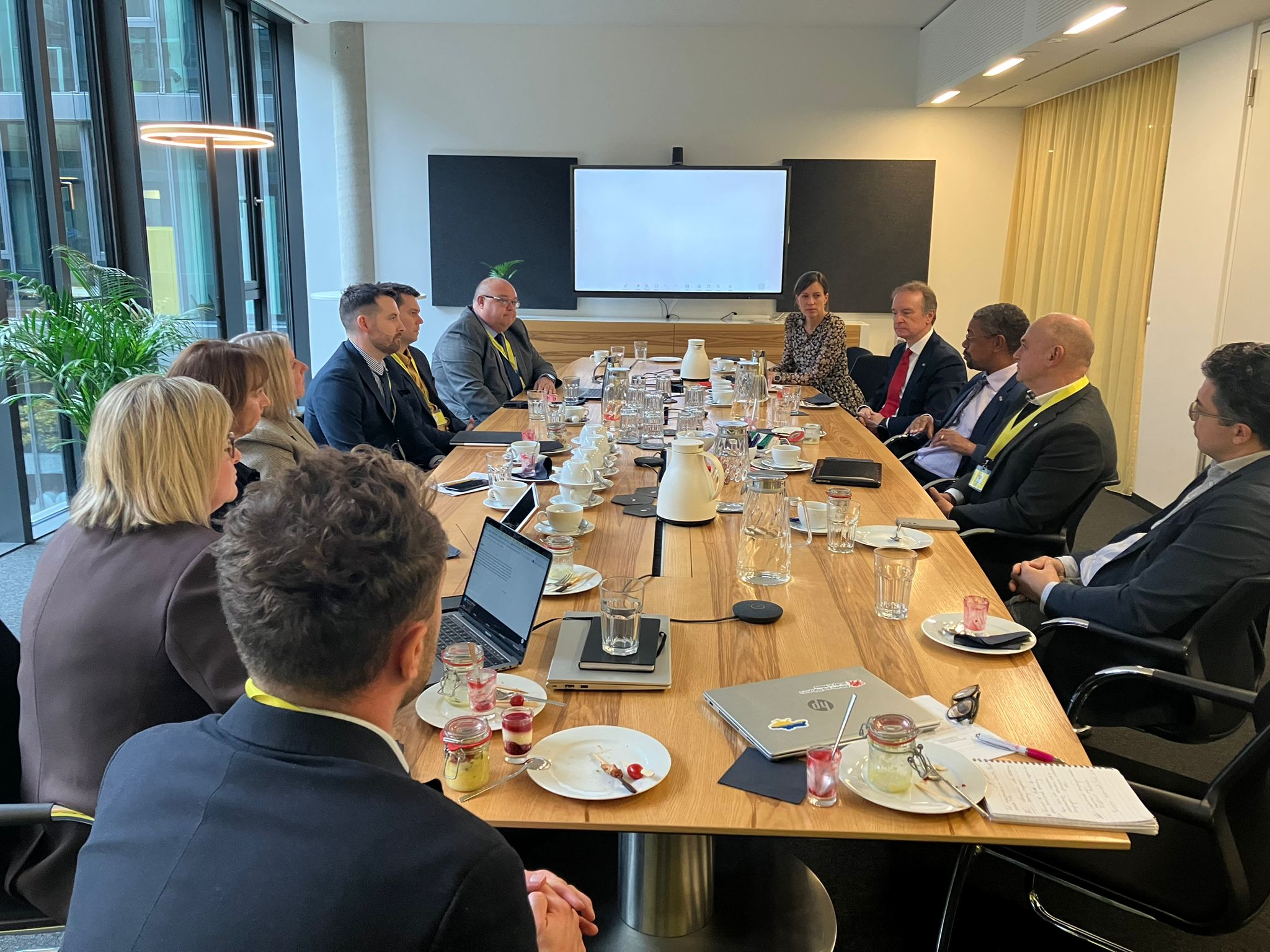 Baden-Württemberg has been recognised as a strategic partner for the Welsh Government and Global Wales to advance collaborations in higher and further education. This initiative aims to strengthen ties between educational institutions and the automotive industry in Wales and Germany, focusing on areas such as advanced manufacturing, automotive engineering, green skills in manufacturing, and meeting net carbon zero requirements.
The delegation coincided with a visit to the region by Vaughan Gething MS, Welsh Government Minister for the Economy, for the signing of a Shared Statement between the governments of Wales and Baden-Württemberg. Delegates met with the Minister to discuss how further and higher education institutions can support the commitments outlined in the Shared Statement and work with Welsh Government, Global Wales, and partners in Germany to benefit learners and industry in Wales.
Vaughan Gething MS, Minister for the Economy of Wales, said,
"The signing of a shared statement with Baden-Württemberg is momentous in cementing our important relationship with this priority region for Wales. As one of our largest trading partners, it presents us with an opportunity to ensure continued, strengthened co-operation."
Dr Ben Calvert, Chair of Global Wales and Vice-Chancellor of University of South Wales, added,
"We are pleased that Global Wales' system-to-system approach of leveraging institutions, sector partners and Welsh Government is continuing to benefit colleges, universities, staff and learners in Wales. Through this work we are sustaining our support towards Welsh Government priorities by continuing to foster relationships between Wales and Baden-Württemberg."
Dr Andrew Cornish, Principal and Chief Executive of Coleg Sir Gâr and Coleg Ceredigion further added,
"There is strong support amongst further education colleges in Wales in developing and regenerating automotive engineering in Wales. This visit has provided us with an excellent opportunity to build a greater understanding of Baden-Württemberg's automotive industry which has an excellent global reputation.
"We're eager to bring these important learnings and examples of best practice home to Wales, where the further education sector can continue to provide a valuable contribution in supporting a prosperous Welsh economy for the benefit of Wales."
During the visit, the delegation visited MAHLE International GmbH automotive parts manufacturer, Future Workshop 4.0, an innovation hub, along with Technische Akademie Esslinge, one of Germany's largest providers of vocational and pre-vocational qualification in the technical sectors.
The delegation also held meetings with key organisations and institutions in Baden-Württemberg, such as Baden-Württemberg International, e-mobil BW and the Stuttgart Region Economic Development Corporation, to leverage opportunities for partnerships to benefit learners and institutions in Wales and Germany.