Taith is Wales' new international learning exchange programme creating life-changing opportunities to study, train, volunteer and work all over the world. The programme is creating opportunities to broaden horizons, experience new ways of life, and bring back lessons to share with people at home. Taith provides opportunities for universities, further education colleges, schools, youth and adult education organisations.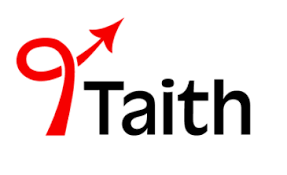 Following the travel restrictions imposed by the Covid19 Pandemic, international mobility and exchanges will play an essential part in ensuring that collaboration with organisations across the world is able to continue and flourish. These funding opportunities are a cornerstone of the ColegauCymru Internationalisation Strategy as spending time studying, volunteering or on work placements abroad broadens horizons, expands key skills and brings benefits to communities and organisations here in Wales.

Taith launched Pathway 1 funding in early 2022. This pathway will fund physical, virtual and blended outward and inward exchanges of learners, apprentices and staff. There is also flexibility within the programme to enable organisations to apply for short and longer duration exchanges as well as opportunities for virtual and blended exchanges.

CollegesWales International is encouraged that young people from all backgrounds can benefit from these opportunities. With Taith, Wales is investing in a strong, international and prosperous future for all its citizens.

The new Scheme will run from 2022 to 2026 and will be supported by an investment of £65m. 
Further Information
To find out more, visit the dedicated Welsh Government, Taith or contact a member of the CollegesWales International team.
Siân Holleran Project Manager
Sian.Holleran@ColegauCymru.ac.uk
Vicky Thomas Administration Assistant
Vicky.Thomas@colegaucymru.ac.uk